The Mythic Being @ Adrian Piper. 1973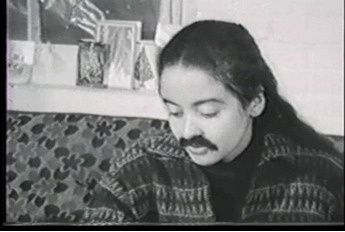 - PIPER Adrian, The Mythic Being, 1973.
Adrian Piper (1948, USA, Germany) is a first-generation Conceptual artist who started exhibiting her work internationally at the age of twenty. She graduated from the School of Visual Arts in 1969. She also studied philosophy at Harvard and Heidelberg after beginning her lifelong exploration of Yoga and the Indian Vedanta philosophy. She introduced issues of race and gender into the vocabulary of Conceptual Art and explicit political content into Minimalism. Through her insistent exploration of subjectivity, her early conceptual performances anticipated the feminist maxim ''the personal is political''.
The Mythic Being was a project which went on for several years. In it, Adrian Piper adopted the identity of an African-American man roaming the streets and parks of New York. Piper's aim was to liberate herself from certain aspects of her own subjectivity and explore moments of confrontation, alienation and difference. using a mathematical formula, she arranged 12 passages from her journal in chronological order and attributed these one by the M.B. (Mythic Being). Adrian Piper invested a great amount of time and effort preparing for her public performances, meditating and repeating each journal passage like a mantra for a month prior to each performance. This video is an except from the film Other than Art's Sake by Australian artist Peter Kennedy.