Rite no.1 @ Giuseppe Desiato. 1964-65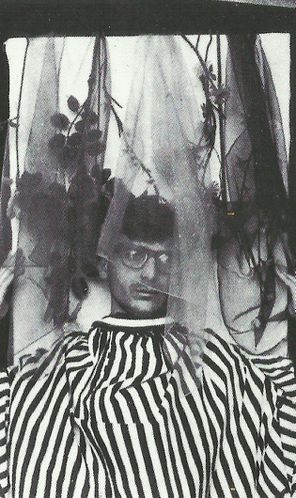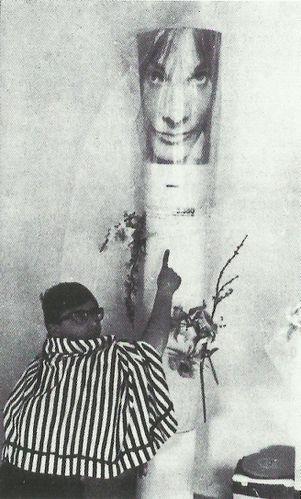 - DESIATO Giuseppe, Rite n°1, 1964-65.
« I was born in Naples in 1935 of an unknown father and Clementina Desiato. I became a painter because I did not want to become a tailor. My mother married a man who had four children when I was five years old.
My mother died a short time ago at the Cardarelli Hospital in Naples. I wanted to do something for her so that she would die later, since she was still young and because she had a curable sickness (elevated azotemia). During the preceding years, she used to tell me things about the life and I learned not who my father was – I never met him – but how he died (if in fact he did die). My mother was the daughter of a parish priest (San Marco La Catola in the province of Foggia). After a few years, they sent her to the Buon Pastore of Naples, an orphanage for priests' and nuns' children. When she was 18 they found a job for her as a nurse in a hospital that looked after children of unknown fathers, in Forcella, Naples area, which was – and still is – the biggest center of smuggling in Europe. In that place my mother conceived me, though I still do not know whether with a tabaconist, a grocer or a doctor from the ward where she worked.
I only know that she was an intelligent woman finding herself in that situation only because of the system in which she lived.
The meaning of my work is not separate from the sum of problems and experiences lived first by my mother and then by myself. I think that these situations are determined by the contradictions of the system in which we live. It is useless to try to construct only with reference to the future: it is important to take the past into account as well, and construct for the future through the past and the present.
My works have – and it can't be otherwise – meanings and feelings linking them to matters of lived and handed-down life. Personal and individual possibilities aside, it is always the force of logic ans the weakness of contradiction in a system which decide and produce, in part, certain behaviors.
If an artist chooses to reduce or shorten the course of the path, without taking into account the rules of the system or even the progressive logic toward revolution, he does nothing but destroy the truth and reality which must be produced, lived and absorbed.
It is useless to improvise schemes and formulas in order to invent a new path. One must follow the course that I and others followed in order to go beyond the one of our predecessors.
The problem is certainly political. I quoted the facts related to myself because through them certain reasons and modes of artistic praxis can be shown.
I have never been able to have one-man shows because no one ever wanted to, or could show my things. I have only participed in group shows. »