Probe @ Richard Alpert. 1974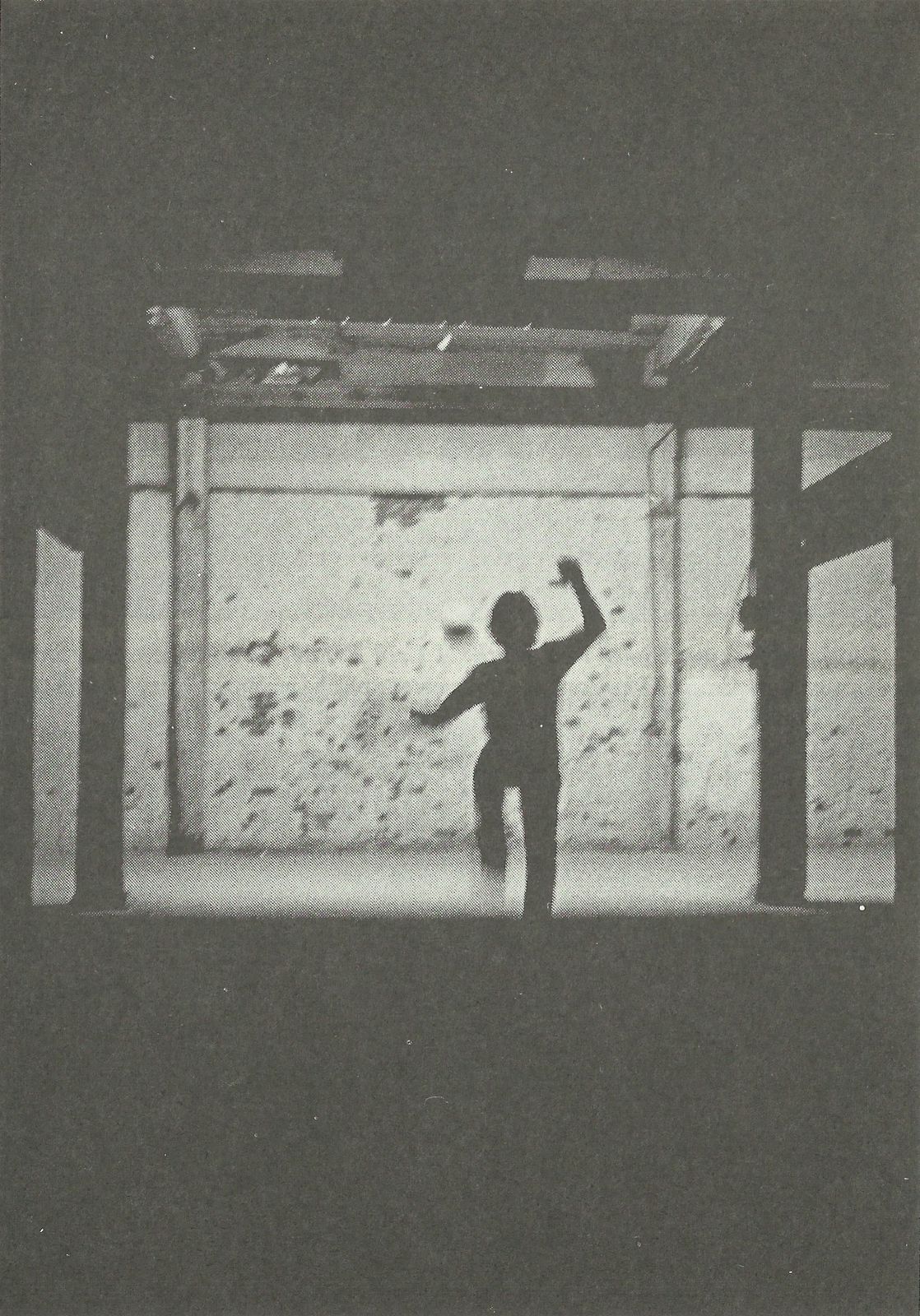 - ALPERT Richard, Probe, 63 Bluxome St., San Francisco, Ca. 1974.
Performance presented for the series, South of the Slot.
— Richard Alpert, South of the Slot, San Francisco: Richard Alpert, 1975. Catalogue of photo documentation for the South of the Slot series that took place at Bluxome St., San Francisco, during October-November 1974.
Among the participants who presented performances: Richard Alpert (Probe), Joel Glassman (Prisoners), Pat Ferrero (Mirror Reflections), Stephen Laub (My Father in 1974 Standing Still, My Mother in 1974 Standing Still), Terry Fox (Halation), Tom Marioni (Drum Brush Lecture), Paul Kos (Battle Mountain), Jim Melchert (Points of View Series), Irv Tepper (videotapes Alpha-bet, Sheldon), Bill Morrison (Solo at the Sink), Jim Pomeroy (Composition in D), Paul DeMarinis (C.K.T.), MOTION (Performance Relay), Linda Montano (Death and Birth: A Crib Event), K.P. Costello (Analogy/Installation), Mills College Center for Contemporary Music, Alan Scarrit (Flow), Vaea (Music is Dangerous), John Gillen (Down Hill Slide), Jack Ogden & Jimmy Suzuki (Blank Space), Jeffrey Weiss (One or the Other or Both that Makes Three Possibilities; a Visual Score for Samuel Beckett, Albert Ayler, and Martha Reeves), Simone Forti (videotapes Grizzlies, Solo No.1). Excerpt, Introduction from catalogue:
« SOUTH OF THE SLOT was a group show that took place in San Francisco during the month of October and November in 1974. It was a show that was organized by a group of artists as a much needed forum for a particular type of work.
Organized around a loose structure, the artist that participated were asked to choose a date and time at which they would present their work. The space at 63 Bluxome Street in San Francisco was made available to them throughout the two month period with no stated restrictions as to how the space was to be used.
The work that was presented differed widely each individual, but in general relied on real-time presentation for transferring information from artist to audience. The directness of this type of transference sets up a field of variable very different from traditional forms of art. Each artist dealt with these variables by finding a mode which best suited the ideas inherent in the design of the presented situation. The twenty-two presentations included such various modes as: video performance and live performance, projections and photo-decumentation, dance and music, tableu and environmental situation. »