Cuba Fago @ Maria Adela Diaz. 2000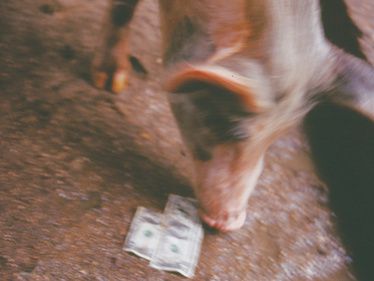 - DIAZ Maria Adela, Cuba Fago, 2000.
Intervention. House in La Habana Vieja, Cuba. Feeding American dollars to a pig. The pig is one of the animals that eats anything, even garbage. It's meat is one of the must favorites dishes in Cuba, some citizens keep this animals hidden in their houses, because of the limitations in their diet and the government policies. A pig eating Money becomes a symbol of power.