All the Others in Me @ Maria José Arjona. 2012. Mandragoras Art Space. NYC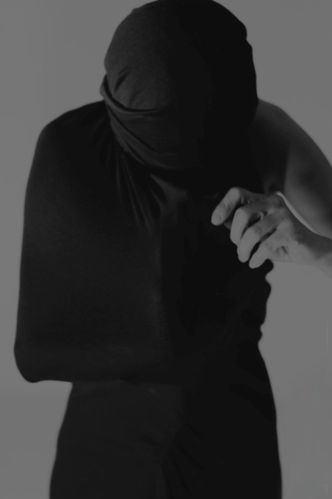 - ARJONA Maria José, All the Others in Me, March 7. 2012, Mandragoras Art Space, NYC. Photo. Agata Domanska.
In the works of Maria José Arjona, the body has always a central place. It is powerful element of visual communication, energy exchange and generator of significations. It is a body investigating on space and time diverse notions through repetitive and non-hierarchical movements. Our present is passed-through by some complicated phenomene such as the multiculturalism, leading to overpass the traditional concepts of identity, some phenomena that promote a symbiotic and fusional connection with the other. These are inescapable processes ossified by the society of mass media and by the virtual hypertext.
In the work of Maria José Arjona the body interacts with space to create an experience, which bypasses corporeality with cognitive responses, where the observer becomes the catalyst of a sensorial exchange, beyond the borders between identity and representation. This is an engaged practice that the Colombian artist presents, ready to violate and transform the limits imposed by the society on the individuals, and caused by violence and fear, some sensation which, unfortunately, still exist in the contemporary society.