Fifty Forward "from Ocean to Ocean" de Merce Cunningham (book-cdrom)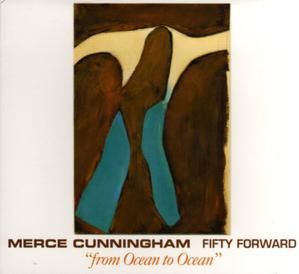 Merce Cunningham, Fifty Forward "from Ocean to Ocean" de David Vaugham (book-cdrom), produced by Cunningham Dance Company, 2005.

The book Merce Cunningham: Fifty Years, by David Vaugham, published by Aperture in 1997, conclued with the creation of a major work, Ocean, in 1994. The ten years since that time have been an extraordinary creative and productive time for Merce Cunningham and his Dance Company. This supplement, Fifty Forward, continues the chronicle of their activities from 1995 to 2004, when the company understook the reconstruction of Ocean with the view to its revival as the Lincoln Center Festival 2005. Accordindly, the supplement is subtitled "From Ocean to Ocean".

In keeping with Merce Cunningham's known interest in technology, this supplement is available digitally in the form of a CD-ROM. Each year is chronicled with detailed text about the activites of the company including Performances, personnal, and repertory along with many full-color photographs. Also included are exclusive interviews with Merce Cunningham, conducted by David Vaugham, about each new dance work Merce are choregraphied since 1994.

Couverture : Ellsworth Kelly, Portrait of Merce Cunningham, 1954.