Bill Viola. The Eye of the Heart by Mark Kidel (dvd)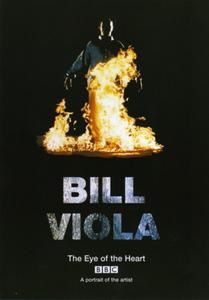 Bill Viola. The Eye of the Heart by Mark Kidel, A Calliope Media production for BBC in association with Arte France, 2002.
Bill Viola has been exploring video art since its beginnings in the 1970's, and is increalingly recognised as one of the most important visual artists working today. His work includes single-channel pieces as well as large scale sound and image installations.
Bill Viola: The Eye of the Heart is the first portrait to have been made of this crucial artist. The film features Viola at work, and in-depth interviews with Viola himself.
Producer and Director Mark Kidel, one of the world's leading makers of art documentaries, was granted unprecedented access to Bill Viola and his personnal archives.
In the film Viola talks passionately about his life and the events and artistic influences that have driven his work: from his childhood memory of near-drowning to the artistic exploration and political activism of his youth, and on to the death of his mother. The film explores as well the connection between Viola's work and the mythical traditions of East and West.