Desdobramento-Caos @ Beatriz Albuquerque. 2003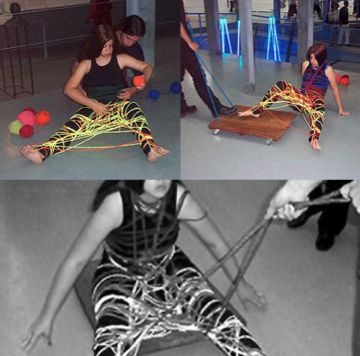 - ALBUQUERQUE Beatriz, Desdobramento-Caos, 2003, XII Bienal Internacional de Arte, Museu de Vila Nova de Ceveira, Vila Nova de Cerveira, Portugal.
Material list: wool and wood car
Duration: 47 min.
Description: It questions the humans unfording and it sculpture task, ropes that synbolizes what joins us and what separate us. The con-strange body that live by the rules of society.